Enhorabuena al profesor Manuel Marco y equipo por haber conseguido el primer premio en 'People's Favourite British Library Labs Award', proyecto «Inspiring computationally driven research with the BL's digital collections and other GLAMS». El segundo premio en The Teaching & Learning y una mención especial en la categoría The Community Award.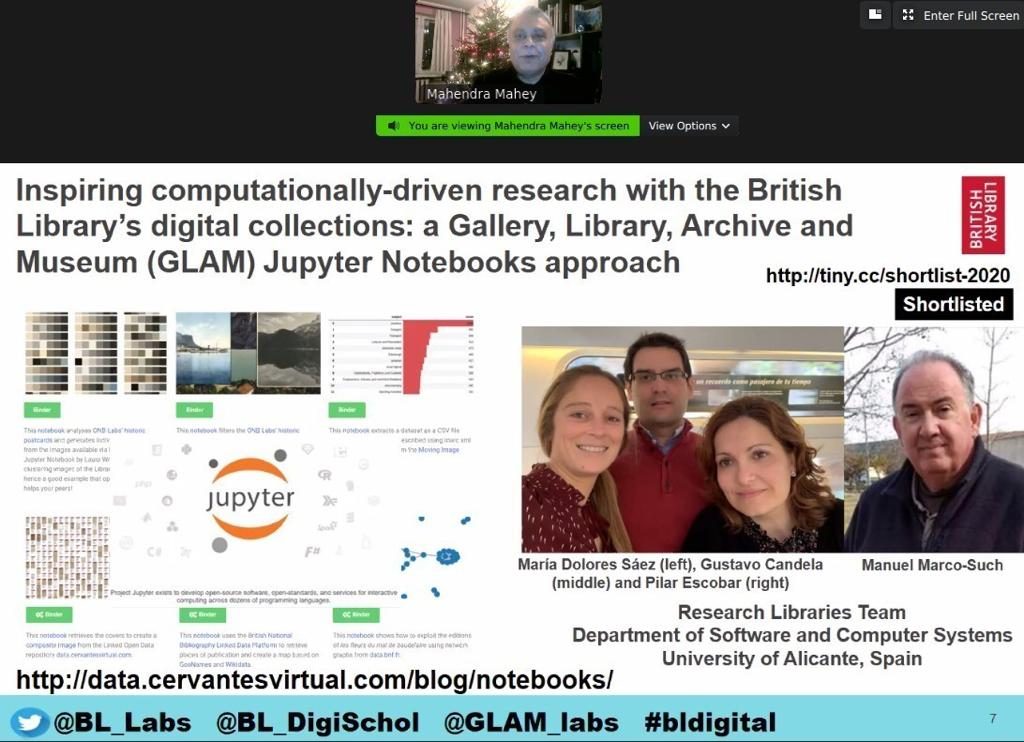 El trabajo reconocido en la British Library fue en la primera fase seleccionado en un conjunto de 10 proyectos. El ganador se decide por votación popular.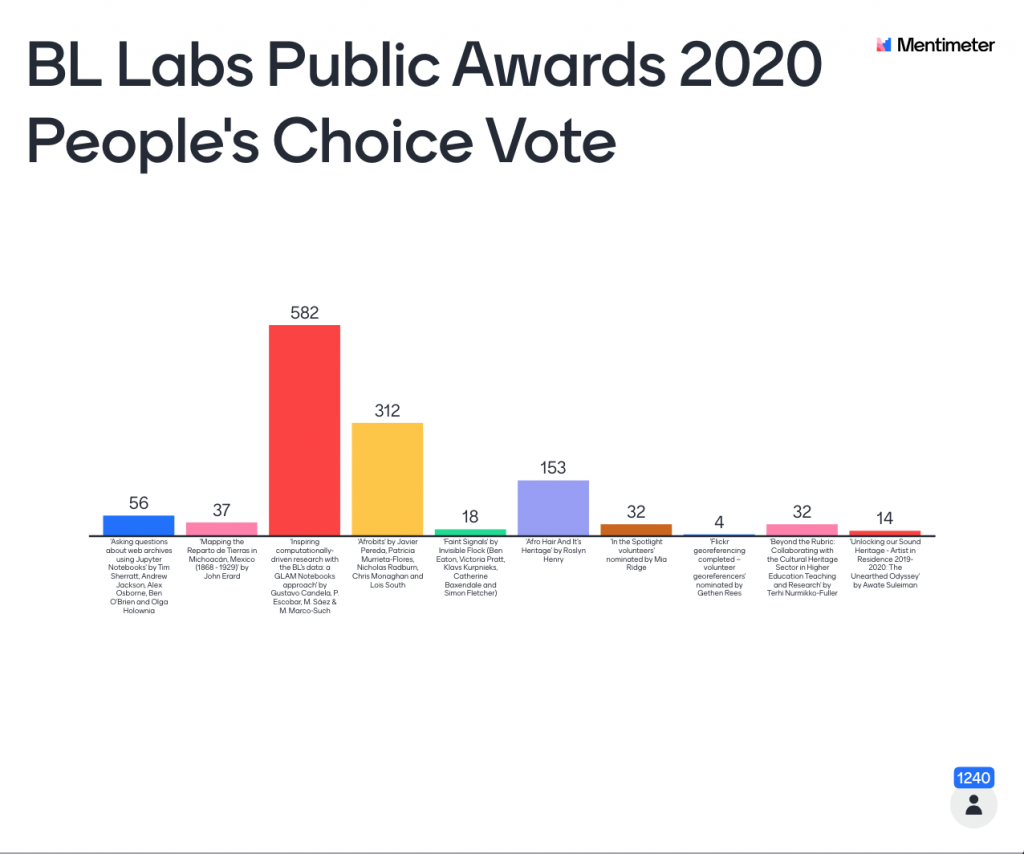 Trabajo: «'Computationally-driven research with the BL's data: a GLAM Notebooks approach' by Gustavo Candela, Pilar Escobar, Maria Sáez & Manuel Marco-Such»

Permitir a las instituciones vinculadas al patrimonio cultural y a los investigadores de humanidades (digitales) experimentar con «Collections as Data y GLAM notebooks» mostrando implementaciones prácticas de una amplia gama de instituciones GLAM y colecciones digitales.
de Gustavo Candela , Pilar Escobar , María Dolores Sáez y Manuel Marco-Such del Equipo de Bibliotecas de Investigación, Departamento de Software y Sistemas Informáticos de la Universidad de Alicante, España

Enlaces: Video corto , inscripción completa de los premios BL Labs y más detalles .